Industry
Startup, Lifestyle
Services
Android Development , iOS Development, Mobile UI/UX design
Technologies
Java, Swift UI Kit, Android Studio, IOS-SDK, Xcode
We've created a magnificent and unique # Fit2Best mobile app that will connect you with reputed and professional fitness trainers, nutritionists, and gyms that will be accessible and beneficial to everyone, and most importantly, will contribute to society!

We are pleased to announce that 5% of income will be automatically transferred to the charitable organization, namely United Aid for Azerbaijan (UAFA), ensuring that each customer and participant in Fit2Best makes a difference in the community!
We created this application for those who want to maintain an active lifestyle and maintain a healthy weight while having the freedom to choose where and when to train. You can purchase a nutrition system and professional training from the best in the industry right here. Additionally, and perhaps most importantly, at an affordable price!
Additional information is available at www.fit2best.az
If you want to see your ideas succeed, contact us.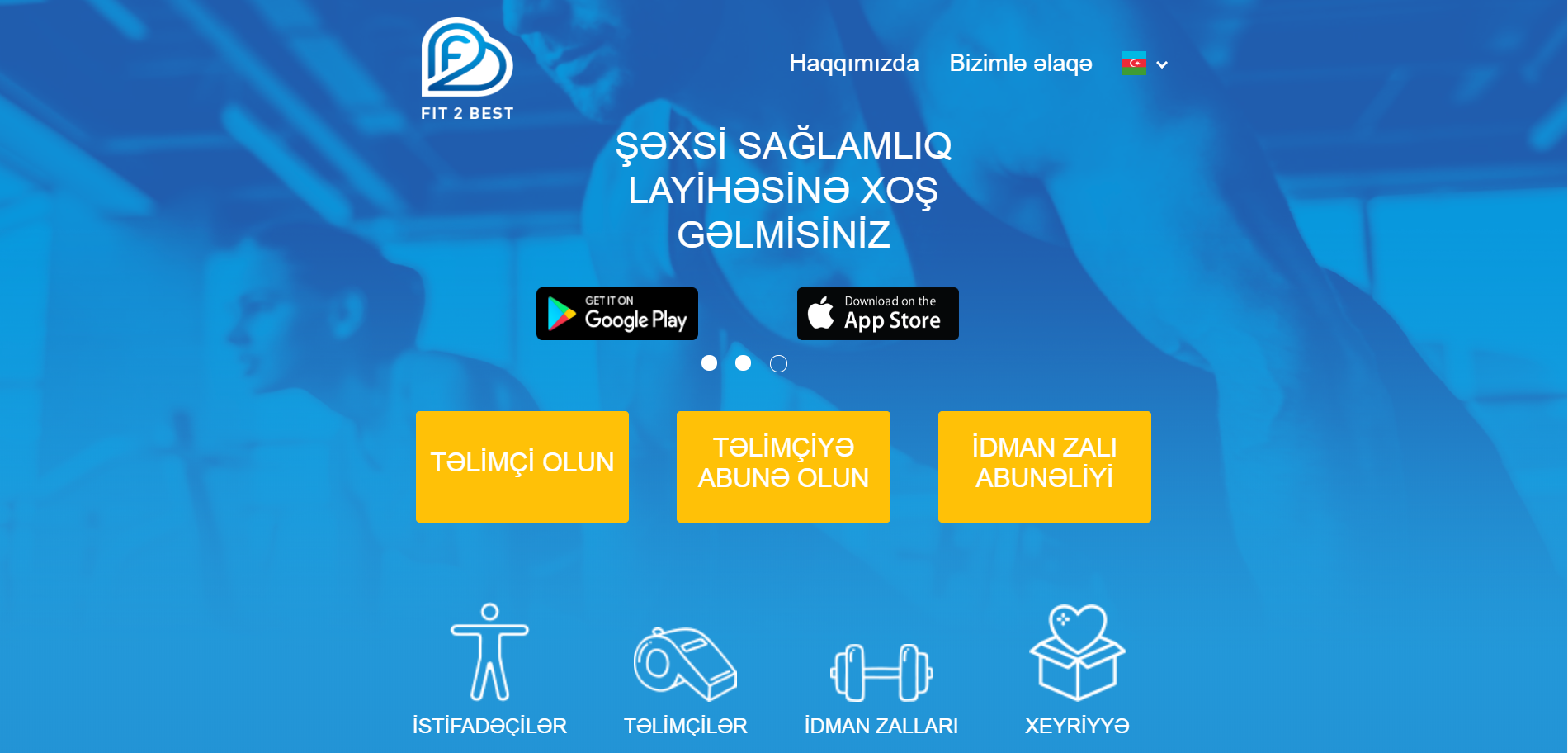 Did you like it?
We'd love to help you out! Tell us a bit about you and your awesome project, then we'll be in touch.