Services
Recruitment Portal, System and Business Analysis, Back-end development, Front-end Development, Web UI/UX Design
Technologies
HTML 5, JavaScript, Bootstrap, MySQL, .NET
Most companies lose a lot of time finding suitable employees for new positions.
After the first post about the vacancy on a social network or advertising websites, they receive hundreds of submissions.
Following this, they review all applications one by one and try to find the best choice.
However, 166 Cargo transportation and Logistics company is recruiting through our unique "Recruitment Portal".
Thanks to this portal, all potential employees who want to work with the company, apply to you in advance, you can manage all applications with a few clicks, and your recruitment costs are minimized.
What will you gain from this portal?
Your CV database will be created

You will be able to take notes without uploading your CV

Your HR department will work more efficiently

You will be able to extract statistics of various indicators with one click.

Received applications will be automatically checked and grouped

The convenient interface of this portal does not tire you
Being the first to try it scares, but Kapital Bank and 166 Cargo transportation and Logistics company already use this portal.
Contact us to have such a Recruitment Portal.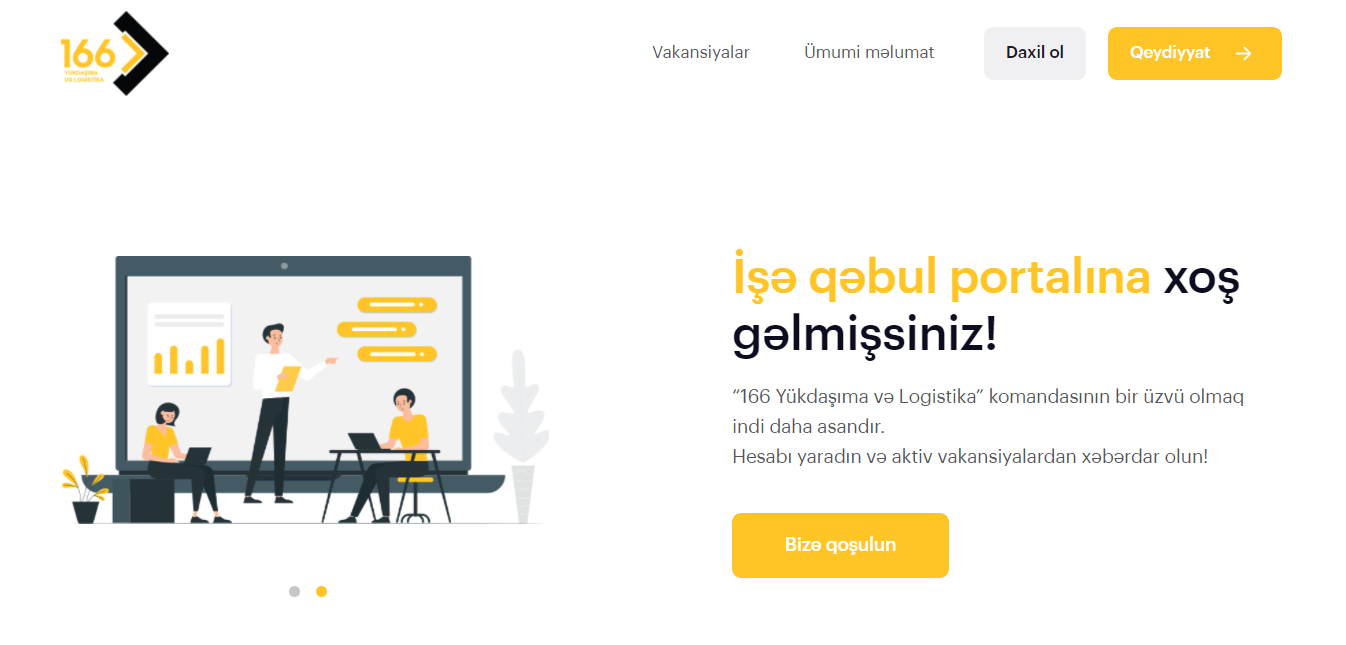 Did you like it?
We'd love to help you out! Tell us a bit about you and your awesome project, then we'll be in touch.