Services
Android Development , iOS Development, Mobile UI/UX design
Technologies
Java, Android SDK, Swift UI Kit, Android Studio, IOS-SDK
Postkarto is an application designed to give life to your postcards.
Scan your "PostkARto" and enjoy the magic.
When you return back from a touristic trip, you might want to remember all those amazing places again. This app helps you discover 3D models and videos of the objects described on the "PostkARto" postcards. You can either surprise your traveler friends with 3D Models or foodie friends with local food preparation videos appearing on beautiful postcards via Augmented Reality! You can browse all the postal cards in the app.
Features of "PostkARto" app:
3D models in augmented reality
Videos in augmented reality
Information about videos and 3D models
"PostkARto" gallery
How to use:
Step1: Scan these QR codes for free POSTKARTO Augmented Reality app
Step 2: Turn the front side of the postcard and scan it with POSTKARTO app
Step 3: Enjoy the magic.
The app regularly upgrades and adds new 3D models and videos.
Clik below to download!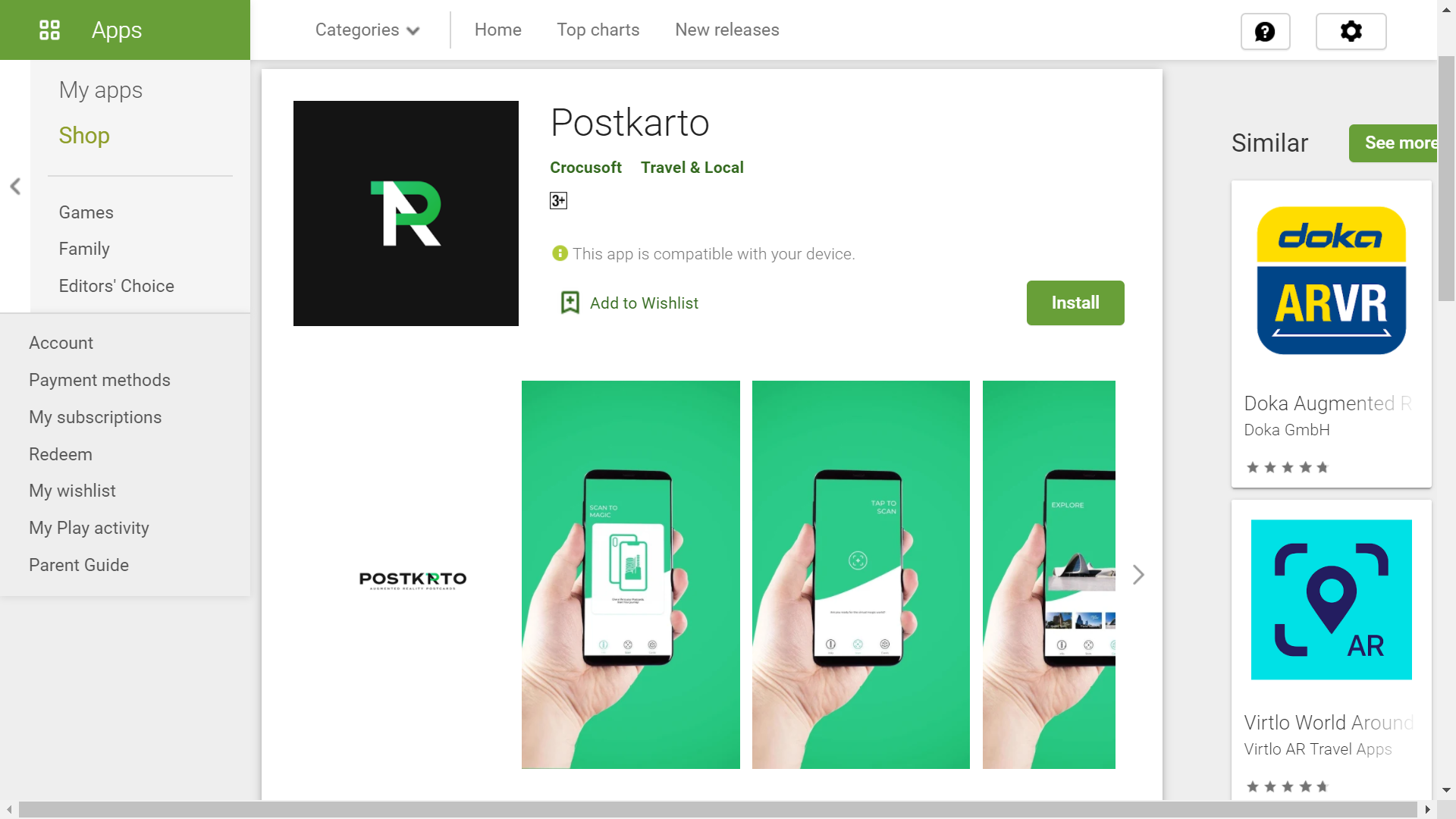 Did you like it?
We'd love to help you out! Tell us a bit about you and your awesome project, then we'll be in touch.