edp.az
Crocusoft presents the supplier portal for the Enterprise Development Program funded by BP and its partners, realized by Ekvita LLC.
Services
Back-end development, Front-end Development, Web UI/UX Design
Technologies
HTML 5, Bootstrap, .NET, Oracle
Entrepreneur Development Program's goal is to assist local companies to improve their capability to supply the oil and gas and other industries in Azerbaijan and the wider Caspian region. The EDP portal is provided with a public bid announcement function. Local suppliers who wish to cooperate with BP can apply for the purchase announcement of products, jobs, and services that the company has published through this function.

EDP site provides free access to the selected business opportunities from, according to your needs, to get e-mail public bid announcement alerts based on your profiles, to allow BP and EDP Provider to analyze your data and select your company for the upcoming bids.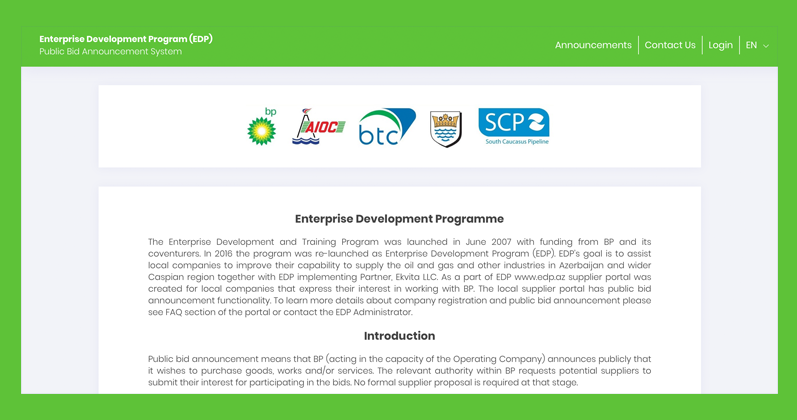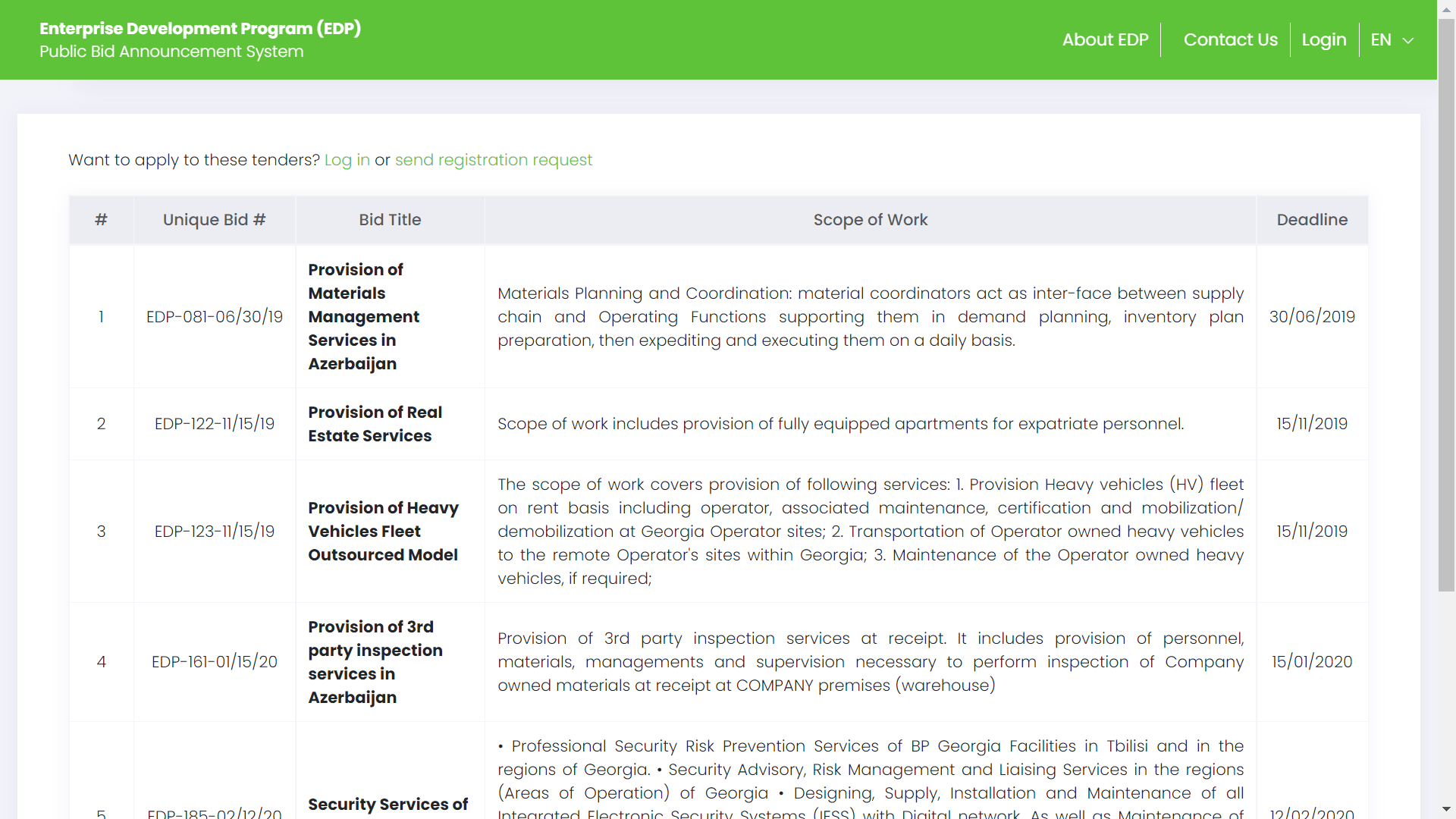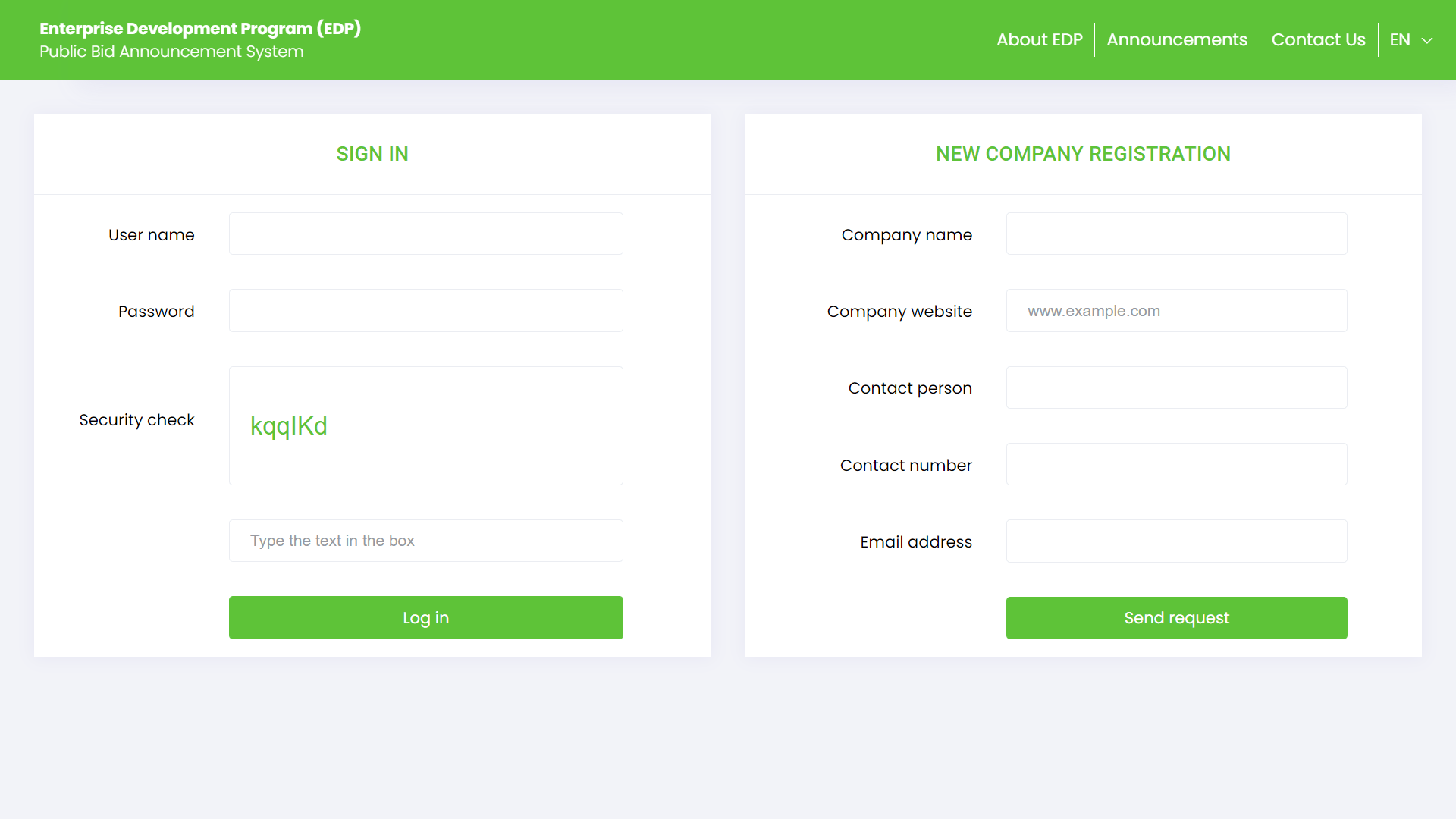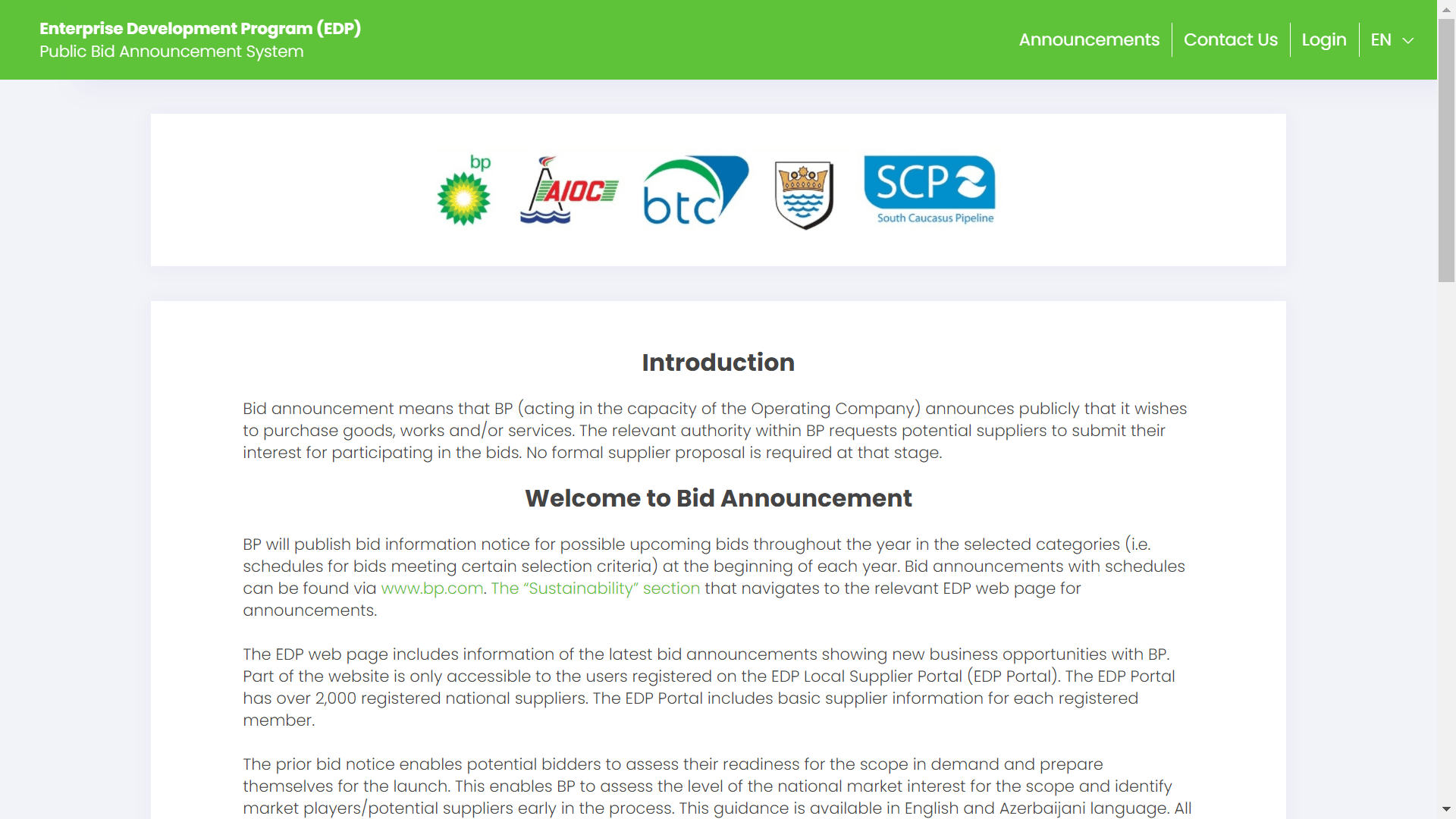 Did you like it?
We'd love to help you out! Tell us a bit about you and your awesome project, then we'll be in touch.